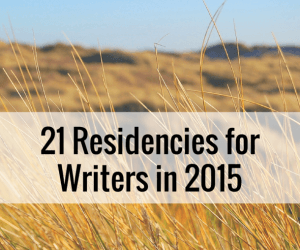 Where are you writing?  Aerogramme's new list of retreats for 2015 includes Hedgebrook, an oasis for women writers near and dear to my heart: hard to get into (with 1500 applications this year!) but worth reapplying for, since, once you are a Hedgebrook alumna, you have a family for life.  I'll be teaching there for Vortex with the amazing Ruth Ozeki, who just visited Goddard, where I am on the faculty of the MFA in Creative Writing program, on the coldest day in anyone's memory in Vermont (minus 23).  
At Goddard, we have just finished an action-packed week of writing, reading, learning, listening, dreaming, and thanks to Ruth, meditating our way into our stories so that we can access the world of our stories with our bodies. The MFA students are still talking about you, Ruth, and voraciously reading their new signed copies of A Tale for the Time Being.
If your writing life is inclined less toward a two year Masters' program, and more toward a three day weekend retreat (and if you are female!) this year, Hedgebrook's Vortex is offering small workshops, lectures and panel discussions with a new group of teachers, including Carole DeSanti, Dani Shapiro, Victoria Redel, and Hannah Tinti. What an amazing group of writers for a long weekend!  (Full bios and brand new workshop descriptions on the Hedgebrook website here.)  It would be lovely to see you there, in one of the most magical places I know.