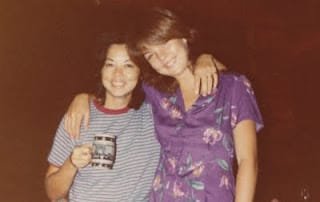 On Salon today, an essay about my mother.  Here's a sneak peak:
My mother was always there. She was a 1950s housewife, living in the '60s and '70s. Whatever my siblings and I needed, she gave: hand-sewn prom dresses; homemade Christmas ornaments; she pulled up a stool and offered step-by-step advice (through the locked bathroom door I refused to open for, oh, an hour) about how to insert my first tampon. When I confessed to her, as a child, that I had stolen candy bars from a local store, she helped me believe life could go on and be righted, and it was that safety, that lying together in my bed, that ensured I would never steal anything again. When I was 15, and broke my arm falling off a runaway horse, careening straight downhill behind my house in the rain, I didn't cry — it didn't even hurt — until I laid eyes on my mother.
Read the whole piece here.